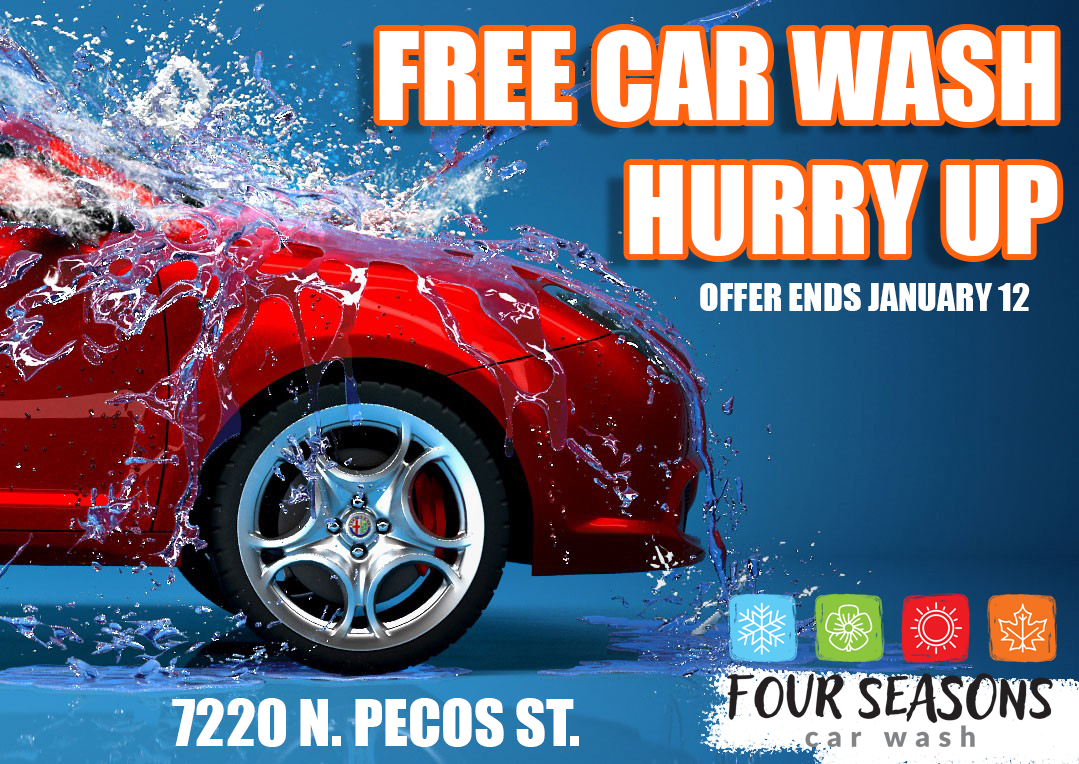 Grand Opening!
Four Seasons Car Wash is proud to announce the opening of our 3rd Express Car Wash at 7220 N. Pecos St!
FREE Car Washes will be offered through Wednesday, Jan. 12th!
1/2 OFF 1st Month on our Super Ceramic Unlimited Wash Club – Only $18!
FREE Mat Washers & Vacuums with ALL Car Washes!
Come out and Experience Four Seasons Quality Express Car Wash!
Welcome to Four Seasons Car Wash Intro Video