Ceramic Coating Wax

Hot Wax

Complete Full Body Protection

Premium Cold Wax

Triple Wax

Bug Removal

Wheel Wash & Tire Shine

Mag Chloride Protection

Under-carriage

Clear Coat Protection

Wheel Scrub

Spot Free Rinse

Wizard Body Wash

Accu Truc 360
Complete Full Body Protection

Premium Cold Wax

Triple Wax

Bug Removal

Wheel Wash & Tire Shine

Mag Chloride Protection

Under-carriage

Clear Coat Protection

Wheel Scrub

Spot Free Rinse

Wizard Body Wash

Accu Truc 360
Under-carriage

Clear Coat Protection

Wheel Scrub

Spot Free Rinse

Wizard Body Wash

Accu Truc 360
FREE Self Vacuum

Basic Wash

Matt Wash
Ceramic Coating Wax

Hot Wax

Complete Full Body Protection

Premium Cold Wax

Triple Wax

Bug Removal

Wheel Wash & Tire Shine

Mag Chloride Protection

Under-carriage

Clear Coat Protection

Wheel Scrub

Spot Free Rinse

Wizard Body Wash

Accu Truc 360
Complete Full Body Protection

Premium Cold Wax

Triple Wax

Bug Removal

Wheel Wash & Tire Shine

Mag Chloride Protection

Under-carriage

Clear Coat Protection

Wheel Scrub

Spot Free Rinse

Wizard Body Wash

Accu Truc 360
Under-carriage

Clear Coat Protection

Wheel Scrub

Spot Free Rinse

Wizard Body Wash

Accu Truc 360
FREE Self Vacuum

Basic Wash

Matt Wash
Four Seasons Car Wash & Detail Center maintains superiority over industry standards by incorporating our close attention to detail with high-quality, environmentally responsible products, advanced technology and equipment, and knowledgeable staff and service technicians. We are Colorado's premier full-service car wash and detail center, providing unparalleled car wash services for the interior and exterior of your vehicle. Our services include Basic Washes, Package Washes, Professional Detailing, Conoco Gas, Clear Bra Protection, and Boat, Bus and RV Detailing. Our service center includes a retail shop with a full lobby, sitting area, car wash tunnel and detail center observation hallway, vehicle products, novelty items, convenient bar, snacks and beverages.
We recognize the value of a vehicle's appearance and understand the importance of preserving the clear coat to extend the life of your vehicle's paint and body. All of our car care products are environmentally friendly and do not contain hazardous or corrosive chemical agents. From full-service car wash soaps and detergents to complete detailing chemicals and waxes, our car care products clean, protect, and extend the life of automotive surfaces while protecting the consumer and the environment.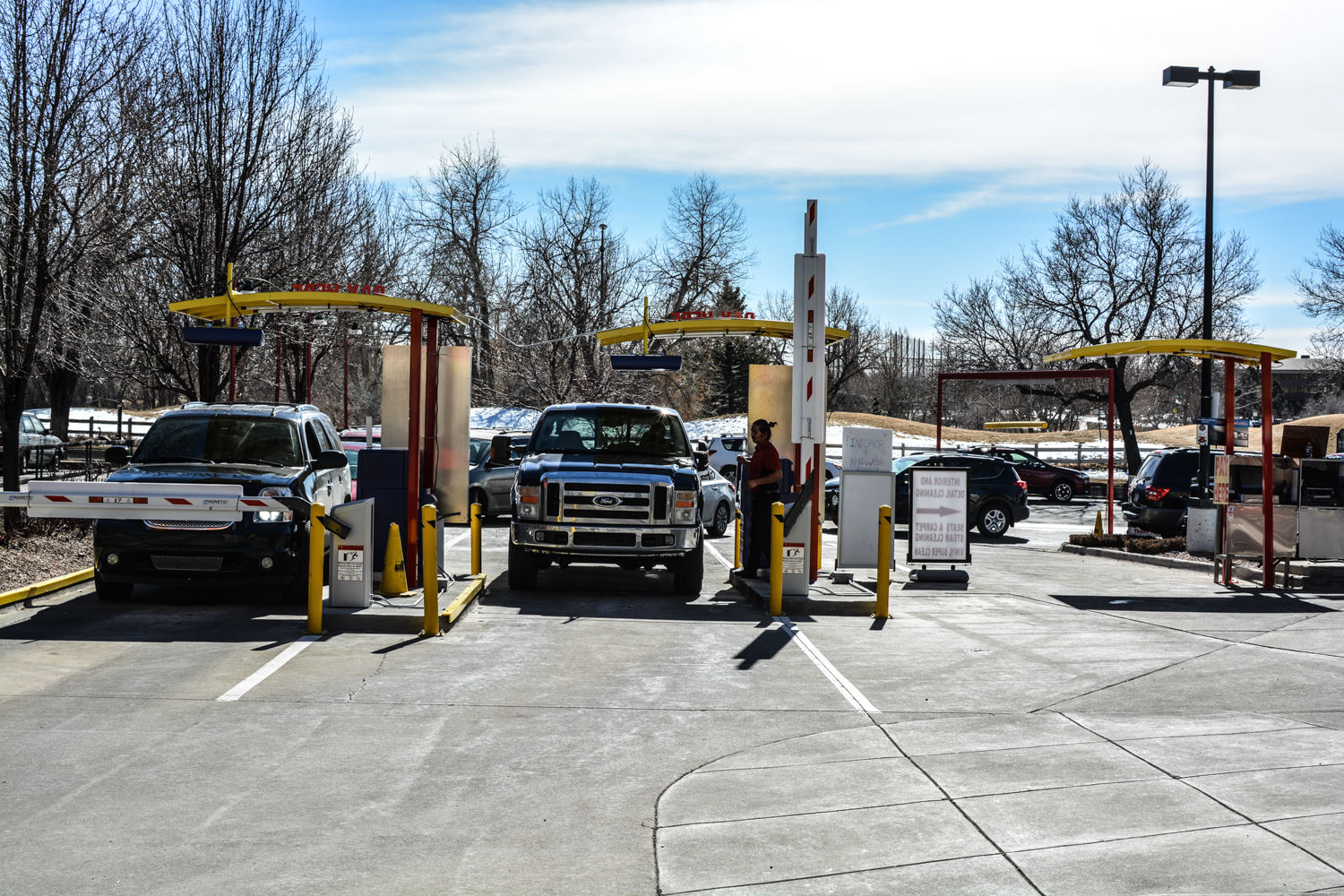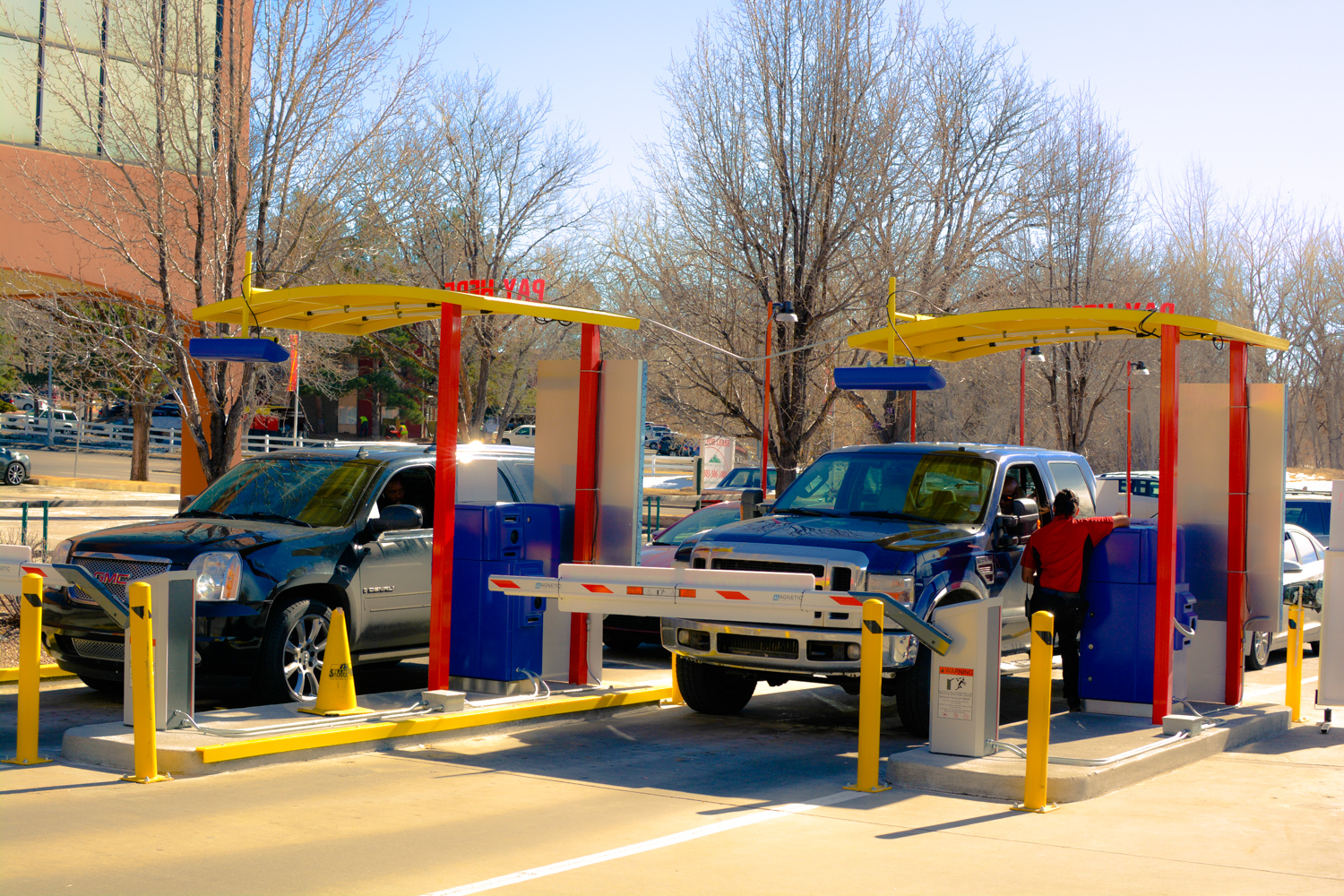 We maintain our car wash facility and equipment and preserve a safe and clean work environment to comply with the state of Colorado. We invest thousands of dollars each year in new car care products and modern car wash equipment and technology to improve the quality of our service, accelerate the vehicle-cleaning process, conserve Colorado's water, and effectively treat contaminated water to promote a cleaner Colorado. To conserve our use of Colorado's water, we utilize a water recovery Reclaim System that recycles tens of thousands of gallons of water per year. For water treatment, we use an ozone system to improve water clarification and to kill bacteria, limiting the odors a car wash produces. Before the lesser, non-recycled fraction of water is released into sewage; dirt, grease and oil is collected and filtered by our series of four separate sand traps. Our sand traps are cleaned regularly throughout the year as required by the state, so, by the time the water reaches the final stage of filtration it is as clear as your drinking water.
Organization and communication is the key to our lightning-like performance and continued success. Our management team and service technicians are knowledgeable and experienced, educated in car care product use and application, and are well rehearsed in car wash machine, equipment, implement and instrument handling and safety. From our gift shop attendants to upper management, someone is always available to assist you with any customer service concerns, answer any questions you may have and to familiarize you with our products and services.
At Four Seasons Car Wash & Detail Center, we aim to achieve absolute customer satisfaction. Our mission is to provide our customers with a premium service at an affordable price. Go to our Coupon Page, print out our daily discount offers and come in today for a first-class car wash experience at a reduced price. Upon completion of your service, we guarantee a shine so brilliant it will literally reflect your inner-satisfaction.